Eilande en enklaves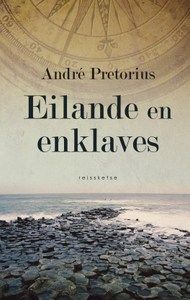 In Afrikaans staan "eiland" teenoor "vasteland", asof die afwesigheid van vastigheid kenmerkend van eilande is, skryf André Pretorius in sy tweede bundel reissketse, getiteld Eilande en enklaves. Hier ondersoek hy die afgesonderdheid en andersheid van eilande, wat immers so verskil van wat hulle omring.
Eilande is natuurlik veral daardie afgeleë stukkies land omring deur uitgestrekte oseane, maar hier kom ook plekke ter sprake wat deur hul geskiedenis of geloof of tradisie afgeskei word van die omringende wêreld.
Met sy vermoë om belesenheid met verwondering oor die vreemde te kombineer, word Pretorius in hierdie bundel weer ons gids na wêrelde wat vir die meeste van ons steeds onbereikbare eilande sal bly.
ISBN-13: 9781869196875
Koop nou